Latinos in Iowa: 2022
Sep 27, 2022
During this month, Iowa and the United States celebrate the cultures and traditions of U.S. residents who trace their roots to the Caribbean Islands, Central America, Mexico, and South America.
What started in 1968, when Congress authorized President Lyndon B. Johnson to proclaim a week in September as National Hispanic Heritage Week, expanded in 1988 to a month-long celebration of people living in the U.S. with heritage from Spanish-speaking nations in Latin America and Spain. September 15th was chosen as the starting point for the celebration because it is the anniversary of independence from Spanish colonization in five Latin American countries: Costa Rica, El Salvador, Guatemala, Honduras and Nicaragua. In addition, Mexico and Chile celebrate their independence days on September 16th.
The 2022 profile, updated using 2020 Census data as well as the 2021 American Community Survey data, can be found here.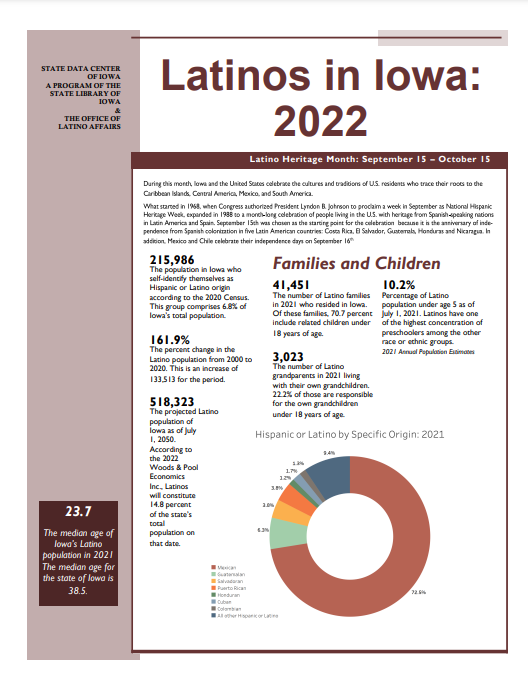 Tags:
Category:
// HIDE THE NEXT AND PREVIOUS ?>